"I 100% recommend Mode. Kathryn put me at ease from start to finish, The laser facial hair removal I received is amazing, it's totally changed my life, from rarely going out to now feeling great. No more shaving everyday!
I wish I had met Kathryn years ago
"I attended Mode Laser Skin Clinic for red vein reduction on my face and I was more than pleased with the results. After a couple of treatments my face was noticeably less red, and after a few more, it has improved further and my confidence has by far increased. Kathryn is very friendly and places you at ease straight away. I won't hesitate to visit Mode again or to recommend the professional and friendly service that Kathryn provides – not to mention the value for money."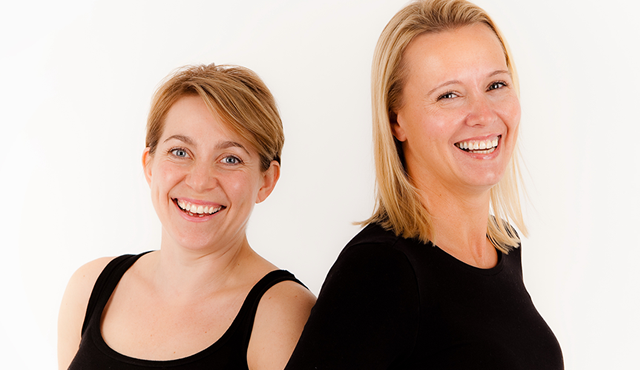 I had two Tattoos removed using the Laser treatment. The first one to make space for a Do-over , the second to remove one entirely. It was a lengthy process but ultimately very satisfying. I had around 10 treatments for each Tattoo, so as you can see it's not a fast process (around 6-8 weeks between sessions). Each time my skin reacted very differently. Sometimes I bled, Sometimes I didn't, sometimes I bruised , sometimes there was hardly a scratch that healed very quickly. Kathryn was very professional, friendly and explained the procedure and pricing very well. Kathryn and her treatments get a hearty recommendation from me.
For many years I have had a really bad facial growth approximately the size
of a 5 pence coin, and no amount of foundation or corrector was able to conceal it, which cause me considerable embarrassment.  I met Kathryn in February 2015 when I approached her regarding the remove of facial skin tags.  During a consultation I asked her if she could treat the facial growth. After two sessions with Kathryn, I'm absolutely ecstatic , the growth has been completely removed and I have NO scar – and definitely no regrets – this has changed my life.
From the outset, all options and procedures were clearly explained and carried out in an immaculate clinic. I have no regrets and would recommend her without hesitation.
Kathryn is a true professional.
"On my first visit to Mode you made me feel at ease straightaway with your professional approach and detailed explanation of what I could expect from the treatment for red vein reduction on my face. The treatment itself has made a tremendous difference and has boosted my self confidence no end. No more having to use corrective makeup to hide the unsightly red veins I have the choice now whether I wear make up or not as my skin looks fabulous. I cannot believe the difference, thanks again Kathryn"
"I was really apprehensive about going for this treatment but Kathryn made me feel so at ease I felt really comfortable at my sessions. I wouldn't say that I enjoyed it because it did hurt a bit, but it was well worth it. It was most definitely a case of no pain, no gain. However, I am delighted with the results and would have no hesitation in recommending Mode to any of my friends (and already have done!) If you want a professional but friendly atmosphere then get booked up. Excellent and stress free"
"I have recently taken advantage of the excellent Microdermabrasion offer at Mode and am very pleased with the results. I had been aware of a general tightness and 'lumpiness' of my skin, particularly in the forehead area. Although I used moisturizer every day and good quality mineral makeup, I had a problem with itchiness and lumps all over my forehead, which was becoming more noticeable to me and of concern. Somewhat nervous, I made the initial appointment with Kathryn, who I found both reassuring and knowledgeable. She assured me the treatment would be beneficial to my skin, encouraged me to exfoliate and told me I would see immediate benefit. She was right! Despite a few nerves, I succumbed to the treatment and the redness and tingling felt immediately after the first treatment subsided after a few hours. My skin felt better almost a once. Yes, I experienced dryness and duly bought some (inexpensive!) exfoliation liquid and serum (more intense than moisturiser) but after the third and final treatment, my skin was 100 times better. It was smoother, finer, less dry and more elastic. After the second and third sessions, there was little redness or tightness at all. I would thoroughly recommend Kathryn at Mode, excellent, professional approach with great results. Thank you!"
"Just like to thank you for my tattoo removal as recently had many comments from friends stating how they can't believe the end result, being a perfect procedure I am very happy with the work you did. I can not recommended you enough, first rate clinic and facilities and you were brilliant throughout."
"After many years of coping with unsightly facial hair, I was introduced to Mode laser skin clinic during a promotion day at my gym. Kathryn immediately made me feel relaxed enough to seek her advice and after a detailed consultation I undertook a complete course of IPL. Due to the fact that I knew what to expect I found my visits to the clinic far less traumatic than I would have done. I have been really pleased with the results and am beginning to gain some self esteem after years of embarrassment. I found Kathryn patient and professional and would recommend this treatment to anyone. Many thanks, Kathryn!"
Follow us on Facebook & Instagram