Mode Laser Skin Clinic has been based in the heart of Lichfield since September 2008 and is a member of the British Medical Laser Association.
Mode Laser Skin Clinic is conveniently, yet discreetly located within the Essington Clinic and has plenty of free parking. 
Kathryn Lolley, Clinic Owner
ABOUT MODE LASER SKIN CLINIC
Mode Laser Skin Clinic opened its doors in 2008 in response to the lack of high quality laser treatments available in the Lichfield area. In the past 12 years we have become a cornerstone of the local aesthetic industry. We have provided treatments to 1000s of people and helped our clients to achieve their aesthetic goals and develop the self-confidence to match. 
We pride ourselves on the quality of our service, the integrity to advise on the most suitable course of treatment and a personal and friendly approach to ensure that every experience at Mode Laser Skin Clinic is a positive and memorable one.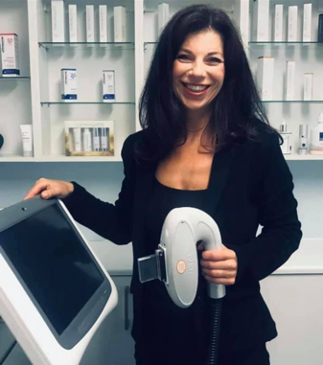 Kathryn Lolley is a certified member of the British Medical Laser Association (BLMA) with over 12 years of experience in the field of laser skin care. She holds formal qualifications in Micro-needling, Tattoo Removal and Laser Applications course with The University of Manchester. Also Level 4 Qualification Laser and light therapies, hair removal and skin rejuvenation
Outside of Mode, Kathryn is an active part of the Lichfield community and can regularly be found cycling around Staffordshire with her husband, at the gym or meeting with friends at local coffee shops with her dog, Remy. 
Follow us on Facebook & Instagram